The Free Rain Sound Library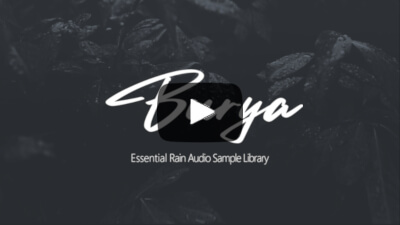 Burya is a free premium-quality sound library featuring 37 minutes of assorted rain recordings, captured in a calm urban environment. It has been recorded in 24 bit, 48 kHz stereo mode and masterfully processed until silky-smooth frequency balance was achieved. This essential rain sound library consists of 16 audio recordings with varying length up to 4 minutes which have full Soundminer® metadata and differ in location and surface materials. You can download Burya for free or pay what you want and support us produce more brilliant sound libraries.
Small donations are greatly appreciated!